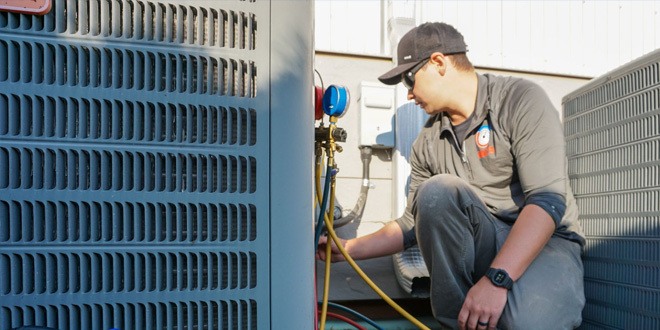 When to Shop for Your Central Air Conditioner
The best time to shop for your new central air conditioner is during the off-season. During this time, the market demand is low since consumers don't usually think about getting a new A/C or scheduling their cooling installation in Spokane Valley, WA.
This article will explain why the off-season is the best time to shop for your new central A/C, so keep reading.
Considerations When Buying Air Conditioning Systems
When investing in a new cooling system for your home, the critical consideration is whether to buy individual units for every room or install a central cooling system for the entire house. Knowing this factor first helps you understand your specific needs before spending your hard-earned cash.
Here's a tip: If you are a renter, an individual unit could be the most practical option since you only need to cool a single building room. However, if you are a homeowner, investing in a central cooling system is the best way to go.
The cost may sound expensive, but the fee for cooling installation in Spokane, Valley, WA could be outweighed over time by the savings you will obtain by using a thermostat to control your indoor temperature.
Why Buying Central A/C in the Offseason Is the Best Time?
If your air conditioning system needs a replacement this year, the best time to do it is in spring or fall. Doing it in the offseason gives you a better deal, as you have plenty of time researching for the best HVAC products and services. Also, the demand on the market during this season is at its lowest.
This is also the time of the year when HVAC specialists are not too busy doing a cooling installation in Spokane, Valley, WA. This gives the contractors enough time to deal with all your comfort needs because of fewer service calls received. So if you want to save some cash and get the best possible services, then be wise enough. Shop and install your central A/C in the offseason.
Benefits of Buying Your Cooling System This Spring
The spring is already here, and this season offers you the opportunity to save money on the cooling installation in Spokane, Valley, WA. Buying your central air conditioning this season helps you avoid the summer rush where many local homeowners are scheduling repairs and installation services. The season also gives you plenty of time to find and compare services that work for your budget and needs.
Contact Bill's Heating & A/C for Your Cooling Needs!
Buying a new A/C is a big decision, and it's overwhelming at times—but not when you ask for help from the right company.
Bill's Heating & A/C helps home and business owners by providing quality cooling installation in Spokane, Valley, WA. The company is the go-to source for quality HVAC services for local customers for over three decades. They are available 24/7 to provide top-notch A/C installation and other services.