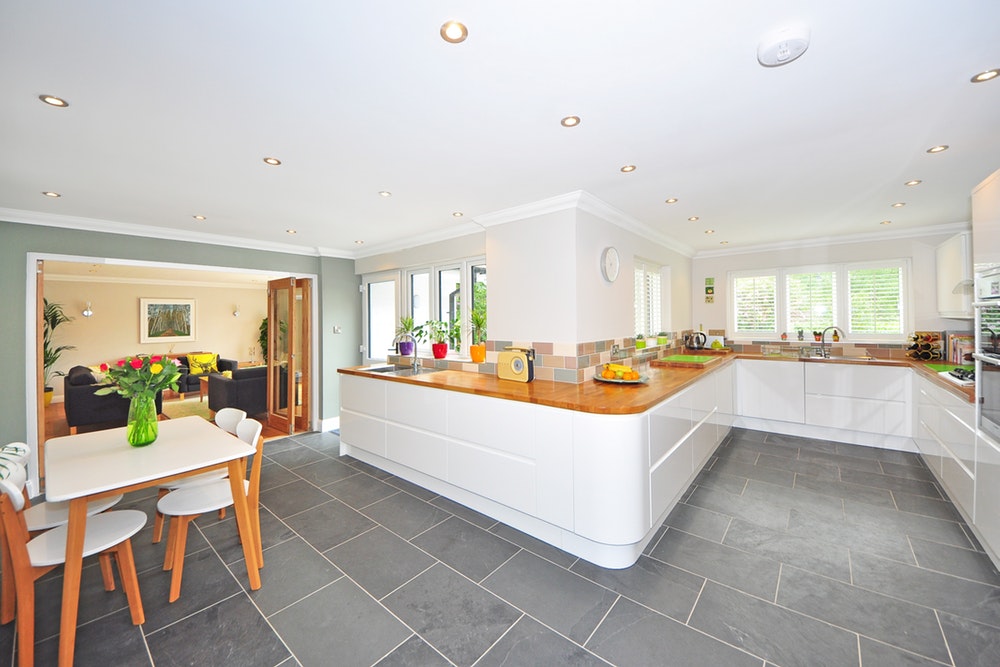 Latest Kitchen Trends
Bring The New Year in With Style
Are you planning to refresh the look of your kitchen this coming year? Well, you've come to the right blog! Remodeling your outdated kitchen is a great idea, not only for the value you are putting back into your house but because the kitchen is known to be the heart of the home. Most family gatherings include loved ones around the kitchen table sharing great memories. Once you update your kitchen, that surely will be their favorite topic to praise!
If you're looking for the best trends this coming year in 2017, we have you covered. We will be reviewing what is hot for the upcoming year to make your kitchen sizzle in style.
One downfall that kitchens have is that they need to be functional as well. This room is actually used by the whole family on a daily basis. This is best to keep in mind when picking new hardware and appliances. Making sure they are visually appealing and useful will play an important role in your remodeling project.
Remodeling a kitchen can be expensive, but it doesn't have to be.
While remodeling a kitchen may cost around $ 15,000-25,000, you can easily do other smaller things on your own that can save money on your budget. There are plenty of DIY options to make your kitchen fully refreshed.
Upcoming Trends to Follow
Black and White
In the last quarter of 2016, the up in coming kitchen trends were all about black and white. That trend will continue throughout 2017. Look at some of these great kitchen ideas within this theme in mind!
Black and white kitchens that feature full white cabinetry with black walls seem to be a common theme. The combination does look gorgeous as you can see. We especially love the last kitchen with the curved cabinetry. Such a small touch that really makes a difference in the overall feel of the kitchen. Which remodel do you love?
Smart Appliances
Smart appliances are in demand right now as they make their way into 2017. Home owners are starting to take a "connected life" to another level by syncing with their appliances as well. Smart appliances are a great option if your current appliances are outdated. Smart appliances are available in various brands and models. Some of the most common are refrigerators, stoves, microwaves and washer/dryers. They are super functional with the impressive aspect of controlling them with your smartphone to make your life easier.
What trend have you noticed this year? Did you see any other top trends? Let us know