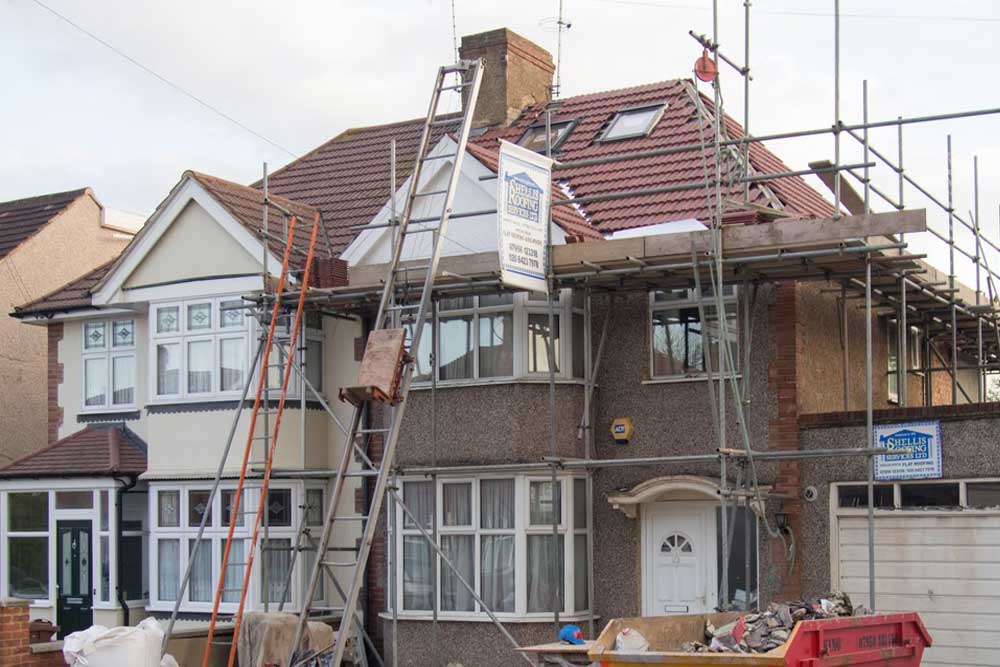 7 Crucial Steps When Building a Home Addition
When you reach a point where you feel like it isn't fulfilling most of your needs, you probably need to think about adding something to your home. This major renovation project ensures you have everything you need to live comfortably in your home. Although it's a significant undertaking, the result can improve your way of life.
If you're interested in building a home addition, it's a good idea to be clear on the steps you need to take to achieve that. That way, it will be a lot easier for you to build a home addition on time and within budget.
With that in mind, here are seven crucial steps to building a home addition. You can use these steps to ensure that you're on the right track for this project.
1.  Determine the budget and scope.
The key to determining the budget and scope of your home addition project is to have a clear idea of what you want to accomplish.
You first start with how you define your goals and then estimate the costs for each purpose and the total cost for each goal. You will need to determine how long it will take you to complete each goal.
Next, calculate how much money you need to complete your goals using a spreadsheet or online budget calculator. You can also ask contractors for an estimate.
Figure out how much money you can spend on each project, given your budget and time constraints. Choose which parts of the home addition project are most important and focus on those first, then choose which materials you need before selecting other materials later in the process.
Once you've determined all of these, it will be easier for you to figure out what type of additions will fit within the scope of your project.
2. Develop a design plan.
A design plan is a document that outlines the design, construction, and materials for a building or structure. Architects and engineers typically create it.
Here are some of the reasons why you should have a design plan when building your home addition:
It helps avoid any unwanted surprises when building your home addition.
It can help take away the decision-making process from homeowners still determining what they want to do with their projects.
It helps establish a budget for the project early on.
Of course, the engineer or architect you've hired for the project is responsible. You will need a reliable engineer or architect for this design plan. However, it's a good idea to think about a design plan early on so you can have something to present before you talk to your contractors.
3. Select a contractor
There are many considerations to take into account when hiring a contractor.
The first factor is experience. You want to ensure that the contractor has enough experience with construction projects and has previously completed similar projects. Also, check their references and ask them about their past experiences with other contractors they have worked with in the past.
The second factor is price. You should be able to find contractors who offer reasonable pricing for their work and can provide you with estimates on your final costs before starting any work on your project.
The third factor is location. You want to make sure that the contractor is located near your home so there won't be a lot of travel involved in completing your project and be close enough to provide support if needed during construction.
Some extra things that you might look for in a contractor would be someone who is knowledgeable and uses subcontractor software to be more efficient in communicating with each other. That's something extra you can have if you truly want to have an easier time building your home addition.
4. Work with an architect.
Working with an architect is the best way to ensure your project will succeed. They can help you create a design that meets your needs and budget. They also have experience with building codes, which can save you time and money in the long run.
As with the contractors, look into their experience, location, and price to ensure that you're getting the right person for the job.
5. Obtain permits
Don't forget your paperwork, documentation, and especially your permits. If you don't know what licenses you need, you can go to a suitable government unit to get the building permit. You might also need to check with the homeowners association in your subdivision.
If you need to remember this step, you might have to halt construction due to legalities and the lack of permits. It would be a waste of time and money.
6. Build your home's value.
When you're getting into a home renovation project, you should consider which ones will add more to your house's value should you sell it off.
It would be best if you did some research on what other people have done with similar projects and how they have been able to increase the value of their homes. Otherwise, you might be doing a home renovation project that will lessen your house's value.
Although it isn't the first thing you usually think about when you want to take on a house renovation or addition project, how this project will affect your home value can help you in case you ever sell off your home in the future.
7. Prepare the site and start construction.
Now that you've finished all the preparation, it's time to prepare the part of your house that will be under construction. The construction team you hired should be responsible for that part, but you should be there to ensure they're doing the right thing.
You also must ensure that the construction debris doesn't reach other parts of the house as much as possible.
Conclusion
These are the crucial steps you need to take when you're planning on building an addition to the house in any form. These steps are the ones you need to take to ensure that you have a smooth house-building process. Next time you plan on a home improvement project, you might want to follow these steps to ensure better completion.