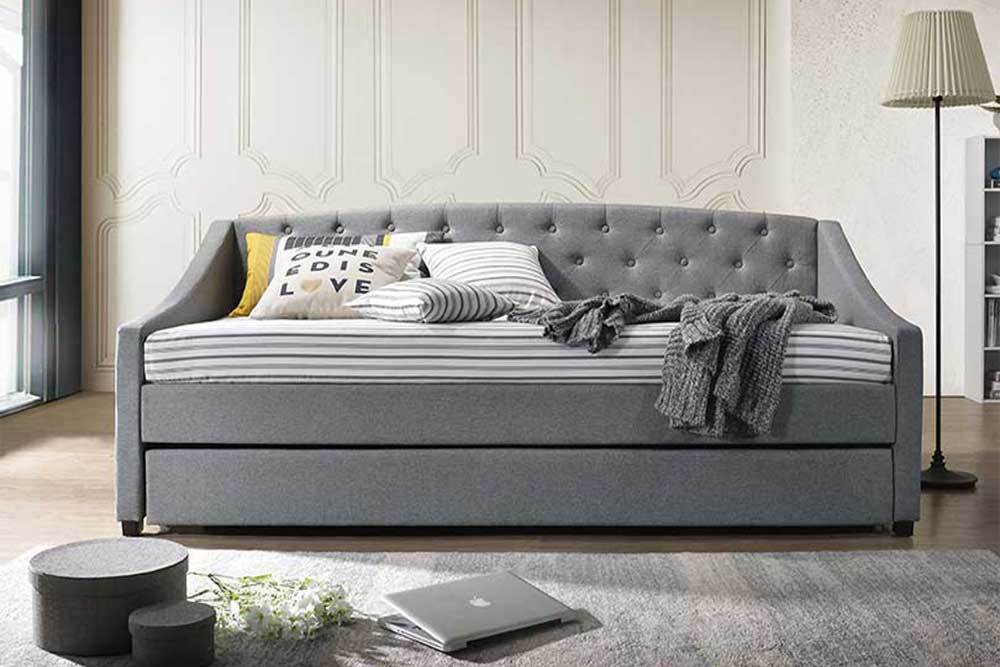 Sustainable Furniture- Stylish, Wallet and Eco Friendly
The world is progressing to become faster and smarter. The technology and its components are advancing. We are living in space-age where modern problems require modern solutions. 
We are living in 21st century, the resources come with a cost, be it our furniture. The furniture is not getting any cheaper and to top it all, the manufacturing of furniture is interfering with the nature.  Striking a balance is very really difficult. One has to think economically and choose eco-friendly furniture.
As much as the world wants to be greener and don't consider furniture as a part of sustainable living, they need to look at the wider picture.  Over 17 billion pounds of furniture and furnishing end up in landfills every year. That is a lot of waste. 
Sustainable furniture is the key to modern living. Not only there are sustainable but also cost-effective.  You might go for the chic table today but you most definitely throw it tomorrow. You should always of the environment before selecting furniture for your home. If it is ending up in a landfill, at least make sure it is sustainable.
The term sustainable furniture has been around for some time. The increasing concern for the environment and awareness of global warming among masses globally has pushed the need to create furniture that is trendy, consumer friendly, and most importantly sustainable. 
Sustainable furniture is sturdy and pretty much in vogue. Its manufacturing process includes looking for eco-friendly, ethically and sustainably sourced products. Sustainable furniture also includes reusing pieces and recycling furniture to give them a new life. Sustainable furniture is the future. 
Decorating your place with modern sustainable furniture may seem daunting but it is achievable with a little effort. There are many sources online and offline that provide eco-friendly furniture at affordable prices. One may look at online stores like Etsy Reclaimed Furniture, Joybird, Crate & Barrel- FSC (Forest Stewardship Council) certified furniture etc. that provide affordable and trendy eco-friendly furniture, and other online stores for used living room furniture or some local markets that deal with sustainable living room furniture. There are so many brands that you can find that are showing their commitment to forest conservation preserving the environment and trying their level best to reverse global warming.
One may look for responsibly sourced woods like eucalyptus, teak, walnut and bamboo when buying furniture. Bamboofor one is a great choice- it grows easily, can be replaced quickly, and releases 35% more oxygen than forest trees. Bamboo furniture is lighter and modernized in appearance than the conventional furniture design. 
Repurposing and remodeling old and vintage furniture, is another great way to have sustainable furniture for your place. This gives your place a modernized yet eco-friendly look and goes easy on your pocket as well. Furniture that is sustainable uses finishes, paints and adhesives that have low VOC (Volatile Organic Compounds) Concentration and do not emit hazardous gas fumes and pollutants, hence catering to consumer safety.
Sustainable furniture also takes into consideration the multi-functionality of the furniture. For example, Sofa beds,  ottomans that doubles as storage units and space saving furniture and design elements that never got out of trend, in the long run saves one from the hassle of buying furniture again and again and can be used even if you frequently move houses or change furniture. 
Sustainable furniture can be reused, refurbished and resold, save tons of furniture from ending up in landfills and help contain the carbonfootprint even it is to a small extent. 
It is high time one understands the value of sustainable furniture.  In this era of climate change, rise in temperature and extinction of wildlife, some people are doing their bit in saving the earth by introducing sustainable furniture which is eco-friendly, environmentally safe, lasts much longer and gives you a clear conscience. Whether you accept it or not, the earth is dying and any little effort to slow the climate change is worth it. 
Author Bio:
Naresh Prashar is marketing manager of E-Living Furniture, a leading online portal for affordable and elegant furniture for all types. Now a busy businessman, he loves to travel around the world and write on related topics whenever finds some time from his busy schedule.