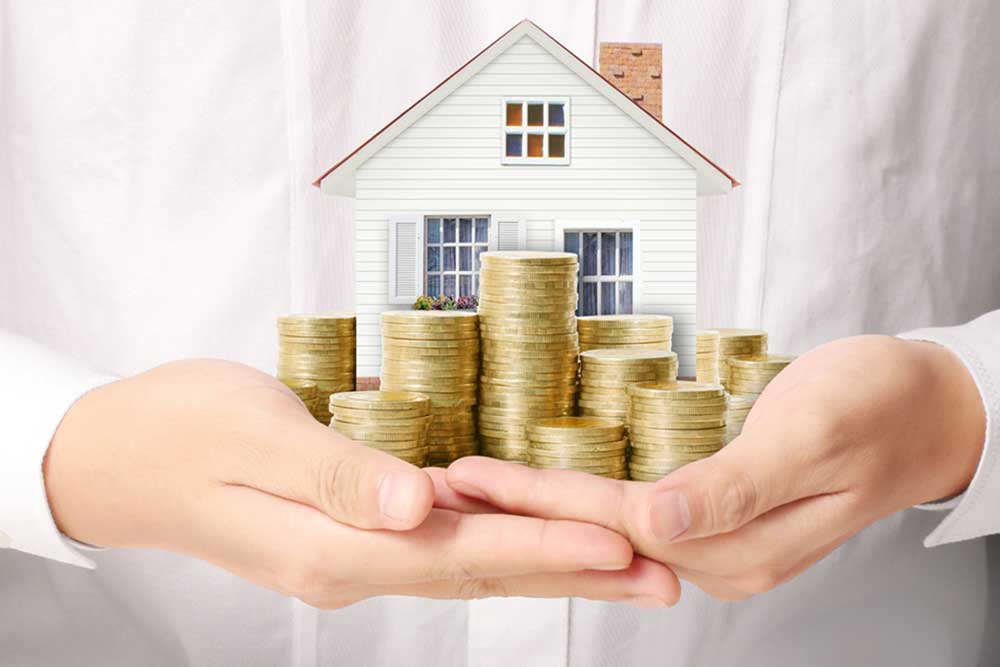 20 Household Items to Invest In
If you're looking to make your home more efficient and comfortable, investing in the right household items and services is key. From cost-effective kitchen appliances to versatile bedroom essentials, we'll show you 20 must-have items that will make your life easier and enhance your home.
For Better Quality Sleep
Investing in better-quality sleep is essential for both physical and mental health. Getting enough restful sleep helps to boost your mood, improve concentration levels and cognitive performance, strengthen the immune system and more. Here are our top recommendations for household items to invest in if you are looking to improve the quality of your sleep:
1) Mattress – When it comes to mattresses, there is no substitute for quality. Invest in a mattress with excellent support and comfort to ensure you get the best night's sleep possible.
2) Linens and Comforters – People need good-quality linens and bedding comforters to help them get a good night's sleep. Quality equals comfort, so don't go for the cheap stuff.
3) Pillows – Adding quality pillows to your bed can also help you get a night of good-quality sleep. Choose pillows that support your sleeping style and high-quality materials for lasting support.
4) Curtains – Essential to help block out light and noise in the bedroom, allowing you to sleep better, blackout curtains are ideal for bedrooms, as they can block out more light than traditional curtains and even help keep cool air at bay during the winter.
5) Air Purifier – An air purifier ensures good air quality in your bedroom while you sleep. Air purifiers can remove dust and other particulates, resulting in cleaner and healthier breathable air that contributes to better sleep.
For Improved Better Entertainment
Investing in quality tech equipment and top-notch services is essential for improved entertainment. These are needed whether you're trying to relax with a movie or get the most out of gaming. Here are our best choices for where to spend your money for improved entertainment:
6) Television – Investing in a smart TV with a QD-OLED display can improve your entertainment experience. These TVs offer excellent picture quality, light uniformity and deep black levels for vibrant colors that pop off the screen, and they are a must-have for anyone looking for an immersive viewing experience.
7) Gaming Console – Gaming consoles are a great investment for anyone who loves gaming. Paired with a great TV, these devices offer an immersive and engaging experience that can't be found using just PCs or mobile devices. Consoles provide high-quality entertainment and an incredibly realistic gaming experience, making them worth the money.
8) Home Theater System – A home theater system offers a complete cinematic experience with surround sound and other features like subwoofers and Dolby Atmos. It can make any movie or game night feel like you are at the theater.
9) Streaming Services Subscription – A streaming services subscription unlocks a library of entertainment options, from live sports games to classic movies. All the major streaming platforms have user-friendly apps that allow users to customize their viewing experience.
10) High-Speed Internet Connection – A high-speed internet connection provides access to hundreds of thousands of TV shows, movies, music and more right at your fingertips. Reliable, fast internet is essential for anyone who wants to maximize their entertainment options.
For More Delicious Meals
With great tools and the right materials, making food that you and your family will love can be a breeze. Here are our top picks for the best products to invest in for memorable home-cooked meals:
11) Air Fryer – An air fryer is a kitchen must-have, offering a fast and healthy cooking alternative that requires little to no oil. This appliance can quickly cook various crispy snacks, sides, and entrees.
12) High-Quality Ingredients – To cook delicious meals that bring out the best flavors of ingredients, it's important to start with high-quality ingredients. Opt for the freshest meats, vegetables or seafood you can get your hands on and make sure they're organic if possible.
13) Spices and Herbs – Adding spices and herbs makes even the simplest dishes more flavorful. Choose from various spices like garlic powder, oregano, cumin and turmeric to create flavor profiles that will enhance any meal.
14) Blender – A high-quality blender like a Vitamix isn't just for smoothies! It can also come in handy for making soups, sauces or salad dressings at home. It's also great for grinding wheat or other grains into flours or pastes.
15) Instant Pot – The Instant Pot is a revolutionary appliance that allows users to prepare meals in a fraction of the time required by traditional stovetop cooking methods. With its multifunction capabilities, it can help you whip up anything from stews to cakes effortlessly!
For a Smarter Home
A smart home is an investment that increases the value of your home, adds convenience to daily life and can save you money in the long run. Here are some areas worth considering:
16) Smart Home Hub – A smart home hub is a central device that ties together all of your connected devices, making it easier to control them with a single app or voice command. They come in various forms, like the Apple TV, Amazon Echo and Google Home.
17) Smart Lighting – Smart lighting systems allow you to adjust the brightness and color of your lights with just a few taps on your smartphone or even a voice command. These systems also offer features like motion detection, timers and scheduling to help reduce energy consumption.
18) Smart Security System – Security cameras effectively monitor activity in and around your home. High-resolution cameras can even detect motion at night or indoors, where other security systems may fail. For added peace of mind, most can be controlled remotely from anywhere.
19) Smart Thermostat – A smart thermostat can help you save money on energy bills by monitoring your heating and cooling usage. They also enable users to adjust their home's temperature from anywhere, which is especially useful when you are away from home.
20) Smart Appliances – Smart appliances make everyday tasks like cooking and cleaning easier to manage. From robot vacuums to voice-controlled ovens, these gadgets can be controlled from a smartphone or tablet, so you don't have to lift a finger.
Final Thoughts
Investing in the right household items can be a great way to make your home more efficient and comfortable. From reliable internet to high-quality ingredients and smart home gadgets, countless items can help you create a smarter, more enjoyable home. With the right products and a little bit of know-how, you can be sure to take your home to the next level! Welcome to the future of home living!