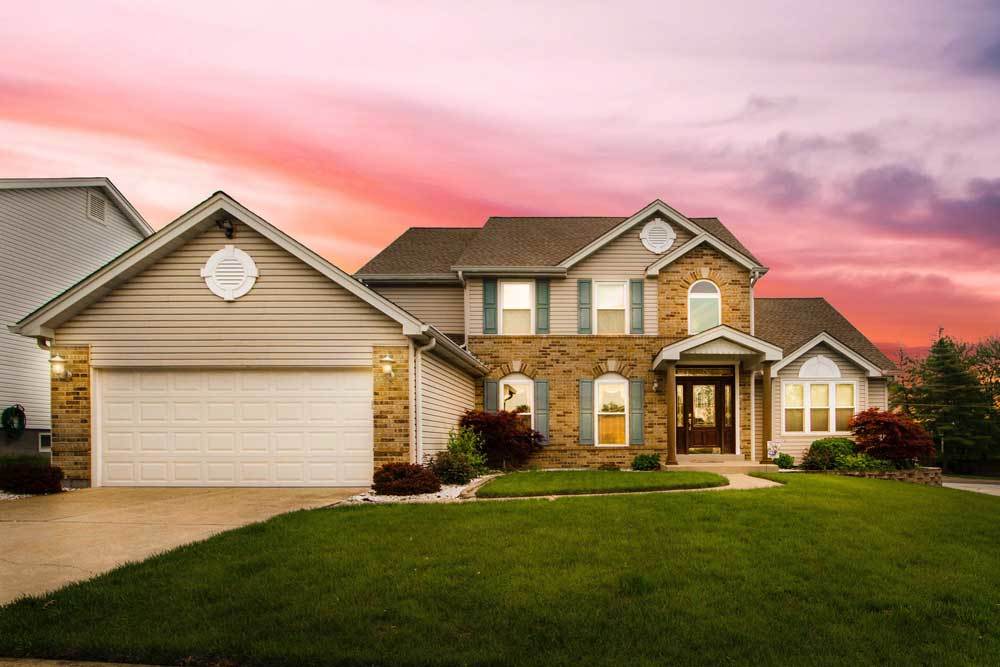 Garage Design Tips
You may want to remodel your garage and turn it into a workshop. You may be in desperate need of organization in order to accommodate all the tools, garden equipment and miscellaneous household items that are haphazardly stored inside your shed and in the attic. Or maybe you just need a place to safely store your car. Regardless of the reason why you're in need of a new garage, you'll probably be happier with the results of a remodel if you have a hand in the garage design.
So where should you start?
Head to your local Building Authority Office. Here you'll be able to get a detailed list of building codes and zoning rules that will have a major impact on your garage design. Building codes explain the minimum acceptable construction practices in your town, while zoning regulations will cover such things as how close your new building can sit next to the property line. If you belong to a homeowner's association you'll need to find out if your garage design meets certain regulations such as cladding, roof pitch and other aspects that will affect the garage's appearance.
Next, you'll need to apply for a permit. The Building Authority Office may requires an engineer's or architect's sketch of your new building before a permit can be issued, even if your plans are up to code. You'll still be able to create your own garage design, simply have an engineer redraw the plans, ensuring that the building will be structurally sound.
The style of the plans you use will probably reflect the style of your home. If the garage is not attached this leaves a little more room for style options, but you'll probably want to keep the same roof pitch and overall style. However, if it's an attached garage you'll need to match the style and color of the garage to the house, in such a manner as to give the appearance that the garage has always been a part of your home.
Choosing the Foundation Type for Your New Garage
For a detached garage using a monolithic slab construction is typically permissible, but you should still check out the local codes. For an attached garage, if your home rests on a crawl space with footings, you should construct the garage in a similar manner.
Keep in mind you are not allowed to build over any buried utility lines. If you're short on space and have no other choice but to place your garage over buried lines contact your local utility company prior to applying for a permit, in order to have these lines relocated. It's also a good idea to have someone from the utility company come out and mark off the locations of buried lines, before you finalize your garage design.
Budget will be important, especially when it comes to figuring out the size of your new garage. Once you've figured out the cost per square foot you'll have a more realistic idea of the type of garage you can afford to build, while still keeping some of the aspects of your dream garage that are important to you. The building codes will determine the minimum allowed dimension of your garage. This is usually around twenty feet deep by twenty feet wide for a two car garage. If you plan on parking a boat or bigger vehicle in your garage you may need a minimum space of twenty-four by twenty-four feet. For a single car garage you'll only need about twelve by twenty feet. However, if you drive a big truck or minivan you may need at least twenty-four feet.
If you need a visual reference you can park your vehicles side by side and use rope to represent the perimeter of your new garage. Keep in mind you'll also need to consider space to walk around the vehicles and to open doors.
Garage Doors, Windows and Wiring
The door on your garage needs to be large enough to allow easy exit and entrance of your vehicles. Single door garages need to be approximately nine to ten feet wide and seven to eight feet high, if you're going to park a midsized vehicle. If you're planning on a one car design you can install a single sixteen foot door to service two cars.
If you plan on using door openers you need a least one foot of space above the garage door, which will bring the minimum height requirement for the ceiling height up a foot. A wider garage door will need to use larger headers for the framing above the doors.
Whichever type of professional you choose to redraw your garage designs will need to determine the exact type of headers you need. The walkthrough door should be placed in a spot where it will provide the most convenient access to your home. Windows are very much needed in most garages, especially if you plan to use it as a workspace.
The wiring installed also must meet code, so while drawing up the plans, decided where you want the outlets and lights. If you plan on having a workbench installed, be sure to include enough outlets for your power tools.
The floor of the garage needs to slope towards the garage door entrance, ensuring that the water is able to drain out of the garage. This type of slope usually measures at one and a half inches per every ten lineal feet. The approach and driveway also needs to slope at the same grade away from the garage and house.
Turning Your Garage Into a Workshop
While the garage is probably the best place to store equipment and tools, that doesn't mean it's the best place to complete your next project. It will take some hard work to transform your garage into a productive and safe workspace that you can feel proud of.
The first step is removing all of the extraneous items that aren't necessary. Storage can be hard to come by, so you'll have to do some serious rearranging to accommodate your new workspace. If you don't have much room to work with, consider building a smaller workbench or maybe rent an off-site storage. Some owners choose to build a shed for more covered storage space. Aside from making space, safety should be your main concern. Get things off the floor and out of your way. A clear path will prevent you or family members from tripping and will also give you easy access to all your equipment and tools.
Your workbench should be kept clear at all times. This will give you more room to operate and prevents you from misplacing important tools or supplies that might otherwise be lost under trash or piles of paper.
Designing your new workbench is one of the best parts of creating a workspace for your own specific needs. But whether you buy it or build it, the bench needs to be constructed and designed to withstand the pounding and rigors you're bound to put it through. The legs and the base of the bench should be solid and sturdy and shouldn't be easy to knock over. The top of the bench should not be easily dented or dinged. The bench itself should be made of an appropriate material based on the type of projects you like to do.
The biggest investment for any garage workshop is the tools. Your investment must be protected by using a good quality tool chest and one that's lockable and neatly organized. Keep an eye out for a model with ball-bearing drawers that roll out smoothly. If you're buying a used chest, look for dirt and rust. Most pros recommend installing drawer mats in order to prevent tools from sliding around. These mats can also give tools much-needed cushioning to rest in, extending the life of your tools.
Avoid running extension cords across the garage floor. When you design your garage it should have enough outlets to charge tool batteries in addition to powering any corded tools. A band saw or drill press should not compete for an outlet with a charging tool and you also shouldn't risk tripping over a cord that's running across the floor. That's just asking for disaster to strike.
Extra outlets are also needed for:
AC units
lighting
televisions
radios
heaters
3D printers
CNC machines
even computers
Really, you can never have too many outlets and adding more is much safer than not having enough. We recommend bringing in a professional electrician to install the outlets and setup additional high power outlets for larger tools.
Most garages are pretty dark, which can make setting up adequate shop lighting a priority. An easy install option is track lighting, which can give you some directional overhead lighting, but it can also cast shadows. You'll also need additional lightings sources for overall room illumination. You can use a basic adjustable work lamp, which can also come in handy for soldering of when you need brighter lighting. But most experts can agree that overhead fluorescent lighting can be hard to beat. They're also an economical choice and last much longer than other lighting options.
Most garages aren't insulated, which means it tends to get very hot in there in the summer and very cold during the winter months. In order to be more comfortable in your workshop, you'll need to insulate the garage and set up a portable AC unit during the summers and some space heaters in the winter. If you have to wear a large winter coat while working in the garage, it will probably impede your efforts.
A good heat solution is a natural gas heater. These models don't have ductwork and a propane heater is also a viable option, just be very careful when using them in an enclosed area.
While your basic concrete flow works well as a workshop surface, over time they tend to stain, causing you to track in a lot of dirt, oil and debris into the home. An epoxy floor is much easier to maintain and clean and can also provide more traction. Rubber floor mats can also be used for a softer surface that can help prevent sore joints caused by standing for a long time.
Tool Time Shopping
Aside from your standard set of power and hand tools, your dream workshop wouldn't be a dream without the right kind of tools. Begin by building a standalone shop tool collection beginning with:
band saw
drill press
table saw
compound miter saw
grinder
vise
belt sandr
These tools can get you pretty far in just about every type of project.
Setting up a sound system for the new workshop can be exciting. Using portable Bluetooth speakers can provide adequate sound for your workspace, however, keep in mind that they can be very sensitive to dust. Of course, Dewalt produces an extensive line of durable, rechargeable stereos that can withstand a lot of wear and tear, plus most models are Bluetooth compatible, which means you can connect them to your smartphone and stream music from iTunes or apps such as Pandora.
Most of the projects you work on in the garage require good ventilation, which is something most garages don't have. Not to mention passive ventilation, such as opening a window, usually isn't enough. If you're serious about keeping your garage clean you should install a dust collection system, air ventilation system and central vacuum system. Each of these systems will keep heavy particles, dirt and dust out of your lungs and off your clothes, making for a much safer environment.
Converting your garage into a workspace can provide a space for woodworking hobbyists, car enthusiasts and anyone else who needs more room for their favorite activities. The complexity and cost of a conversion will vary and depend on the available amount of space and intended use. Whatever you intend to use your garage for it will definitely need some important additions such as ventilation, lighting and electrical upgrades.