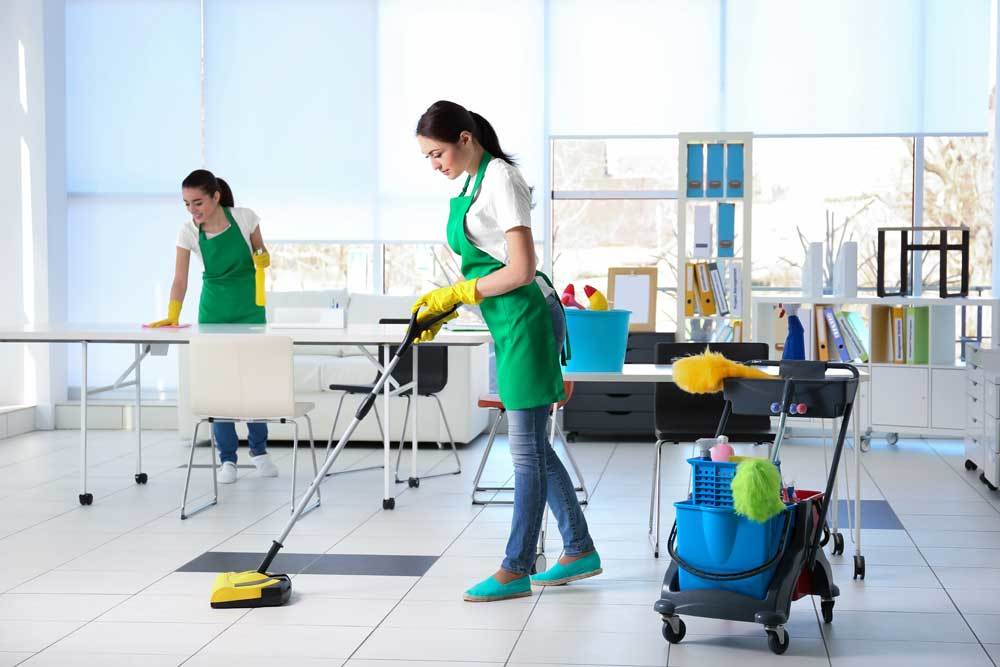 Suggestions to Make Commercial Cleaning Services Company Prosper
A big concern for different companies is to have a prosperous and successful business. The same concern is felt by the owner of Commercial Cleaning Services Company. In the past, this profession was not considered to be a successful one because there was no awareness. But now more and more people are getting involved and it is becoming new emerging business.
Suggestions for Commercial Cleaning Services Company
It is the nature of people that when a new concept is introduced in the market; everyone shows interest in it and indulges in it. As the commercial cleaning sector is on the rise so is the curiosity of people. So if you want your company to be on the top amongst competitors then these suggestions will benefit you the most.
Don't hold back from Learning
The moment you stop learning; it is that instant that your intellectual and developmental death starts. Every day new and improved technologies come out and astonish everyone. Learning them can enhance your business and develop various skills needed for management and organizational advancement. All members of the company like cleaning and management staff must benefit from the latest technologies.
Join a professional community
It is crucial that along with having knowledge of various skills and experience; your company has to benefit from the professional community. It can either be an online or a group in the cleaning society. There are many resources that you can get that can assist you to improve the management, operational and marketing problems.
Cleaning with a personal interest
A good cleaning company is one which takes a keen interest in all of the clients. It is in the best interest of the company that your staff cleans different industries just like they would their own office. If the staff is passionate about the job they do then they will the best results.
Create various departments
Many people think that the commercial cleaning business concerns with only the cleaning and management staff but they don't know that there are further different departments that can function. For every department like accounting, laundry, supervision, cleaning, customer service, management and reporting a proper system should be made to organize everything.
Have every precaution
There are several hazards that the cleaning staff ca experience. You have to train your staff in such a way that they finish their job in time and avoid an accident. It can happen that in order to finish before the time the staff try to quickly accomplish the task. This can be damaging because the cleaning is not finest and your staff can break a thing of value.
Don't compromise on the Quality
Many companies don't consider using material and equipment that is of the best quality but not like Jan Pro OKC; as they don't compromise on the quality of their services. If the quality of your company is getting bad; then your clients will not hire your services again. So it is crucial that a good quality id maintained at all times.
Provide facilities to the staff
If you want your business to prosper then you have to take care of the staff members. This doesn't mean only the cleaning staff but also other employees. You must respect their needs and provide various benefits to them. Various positive incentives are the best way to increase the efficiency of work.
Have a proper Office
No business can prosper if you don't have an office. But if you have an office then make sure that the space you have accommodated the cleaning crew, equipment and other management staff. Another benefit of a large office is that it gives a good impression to the clients and customers who come and visit you to hire your services.
Have different tasks done digitally
In this technology age going digital is a plus point. It saves time as all tasks are automated and money because you don't print everything. You can feed all the information into a system and the rest is done automatically. Through this, you can focus your energy and resources on several other tasks.
Keep a check on daily labor cost
There are several cleaning crews who you have to hire as free-lance so it is vital that you keep a check on the labor costs daily because you have to pay them every day or when they are working under you. Have an extra amount in reserve for this situation just in case the cost of labor abruptly rises.
Get excellent customer care service
If you want that to make your business prosper then you have to pay attention to the clients and customers. How will you do it? The only way is to listen to what they have to say. Having an excellent customer care service is what you need.
Turn a Job Down
At many times the clients who hire you are not worth the effort that you think they would be. Or there can be many other reasons that can make you feel that the task is not best for you. So turn down the job if it is not giving you any profit. Many people think that it is not good for Commercial Cleaning Services Company but you can save yourself from embracement.