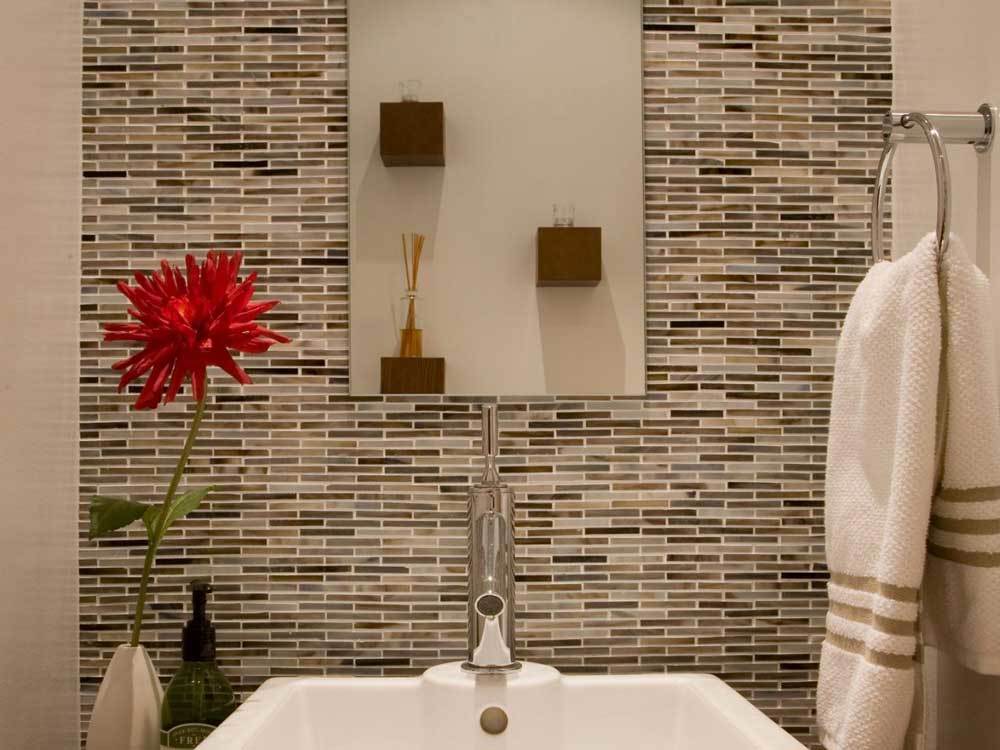 Give Your Bathroom an Instant Update with Tiles
A quick and easy way to give your older bathroom a new look is installing tiles. This can seem like a daunting task, and as there are so many variations of tile to choose from, it's difficult to know where to begin.
Common things to consider when selecting tiles
Choosing your tiles can be more difficult that installing them, so I heard. Some of the more popular considerations homeowners ponder are below:
How easy will it be to clean? Selecting a smaller tile might sign you up for more intense cleaning. Something to consider as well when selecting your tile.
Are the tiles water resistant? Making sure the tiles are made to withstand the environment of a bathroom with lots of water is one of the most imperative factors in choosing a tile.
Think about the overall feel. This is going to be a permanent update in your bathroom environment. Make sure it is exactly what you are looking for.
Measuring for tile installation
If this is a home do-it-yourself project, it's extremely important that you plan each step of the bathroom renovation before getting into action. Making sure you're fully prepared to carry out this project, and have all the materials you'll need can ensure that your renovation is successful.
The first step in installing tiles is to find out how big is the space you will be installing. You can do this by following these helpful steps:
Measure the length of the wall area you're looking to tile
Measure the width of the wall are you'll be tiling
Calculate the area of that wall (length x height)
Once you've measured and have identified which area you'd like to tile, you can calculate how many tiles you'll need for your bathroom renovation.
You can do this by dividing the area of your chosen wall by the size of your tile.
After you've purchased your tiles, you can begin the installation. In most cases, you'll need to make sure your walls are flat and even. Once your walls are prepped, you'll need to install the tiles, making sure that your pattern is straight and that all your tiles are level will ensure a job well done.